afrolifestyle interview with Dijana Sulic, jewellery designer and founder of the brand Déesse by DS – 06/2020
afrolifestyle: These beautiful and unique pieces of jewellery that you design using collectible African trade and tribal beads have had a long history and have travelled long ways. Your own personal history has been shaped by extensive travelling and living in many countries in Europe and Africa. You have changed continents and swapped careers. Your cultural and professional background is eclectic and multifaceted. Could you tell us more about it?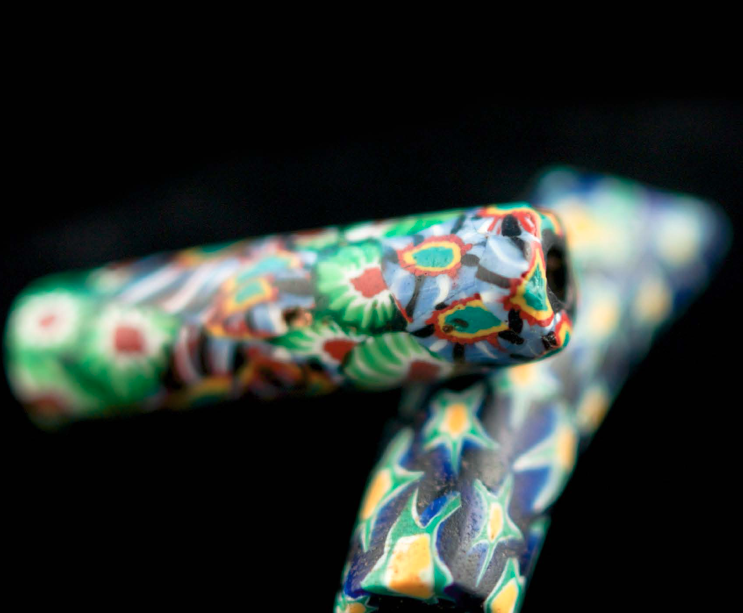 DS: Yes, I have lived a life of a modern nomad, on a permanent move and immersing myself in different geopolitical realities and cultures. I was born in ex-Yugoslavia, in a multicultural environment of the town of Sarajevo, today's capital of Bosnia and Herzegovina. As a student, I moved to Paris where I got a Ph.D. in comparative literature and then started working as a university teacher. The first career change happened when I joined an international press network to become a deputy editor-in-chief.
Later on I lived in The Hague and Berlin, and then in Brussels, where I attended a film school because I wanted to make documentary films. After that, I spent seven years living in Rwanda and in Senegal, extensively travelling in many countries of the region, writing and making documentary films. And also collecting trade beads and designing jewellery! Which I continue doing today, in Berlin.
How did you first discover African trade beads?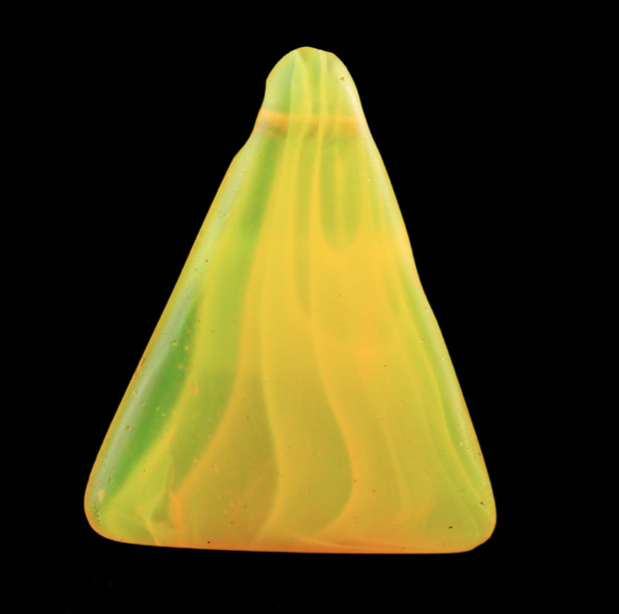 DS: Oh, it's a long story! Twenty years ago I was on a business trip in Morocco and took a day off to explore the legendary souk of Marrakesh. And there, in its Ali Baba's Cave ambience, at the end of the enchanted labyrinth of crowded pathways, I suddenly spotted a discrete shop window with the most exquisite jewellery. It was made of beads whose beauty was beyond anything I had seen before. To enter the tiny shop one had to ring a bell, like in the most exclusive jewellery shops of Place Vendôme. The door opened, I walked in and got initiated into the fascinating world of African trade beads.
I will never forget the shop owners, fairy-tale like figures: two lean old men with long white beards, wearing djellabas and fezzes. With an almost religious zeal, they showed me their magnificent collection of antique jewellery pieces. When I admitted being astonished by their exorbitant prices, so unusual for the souk standards, the two bead "wizards" just shook their heads in bewilderment and grasped for some big, heavy books from the dusty shelves. They turned out to be African Trade Beads Encyclopaedias and Atlases with beautiful photos of these marvellous tiny artefacts they had in their shop. They showed me one bead after the other and explained their origin and value they had as currency used all over the African continent.
Can you tell us more about the history of African trade beads and their role in Africa?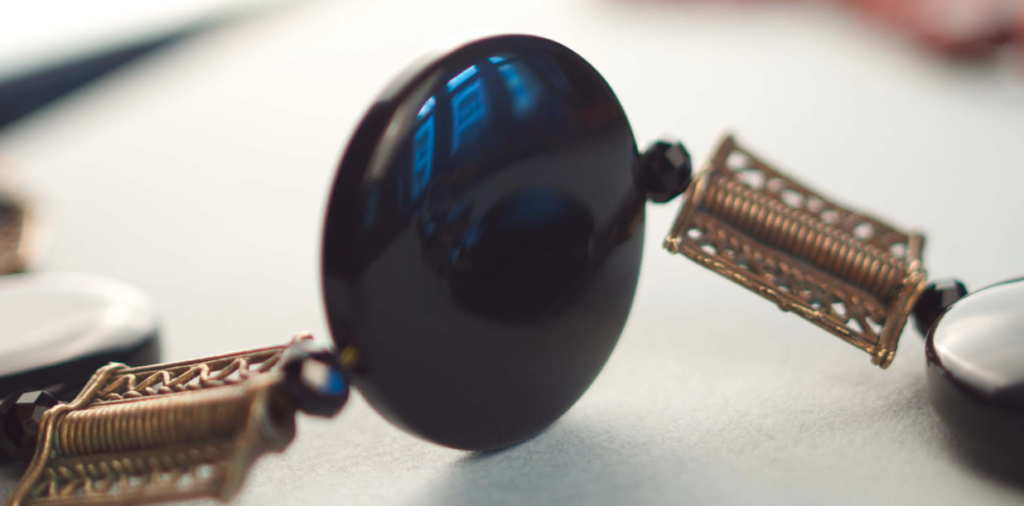 DS: In the 15th century, Portuguese traders introduced glass beads as currency to purchase valuable goods on the West African coast. Other European traders followed and this currency was used until the early 20th century. Consequently, trade beads continued to be produced throughout Europe. Although Venetians dominated the production, Czech, Dutch and German beads were also very much in demand. An infinite variety of African trade beads, often designed to satisfy the local taste, continue to astonish and seduce us today due to their beauty, artistic quality and degree of sophistication and finesse.
Apart from their decorative value, the beads have a deep symbolic meaning, which can explain their great success as currency on the African continent. They were worn by men and women to indicate their social status and proudly exhibited at many celebrations and rituals. They defined the cultural identity of different ethnic groups and accompanied crucial life events, such as childbirth, marriage, coming of age, and passing away.
When did you start collecting the beads? How did you find them?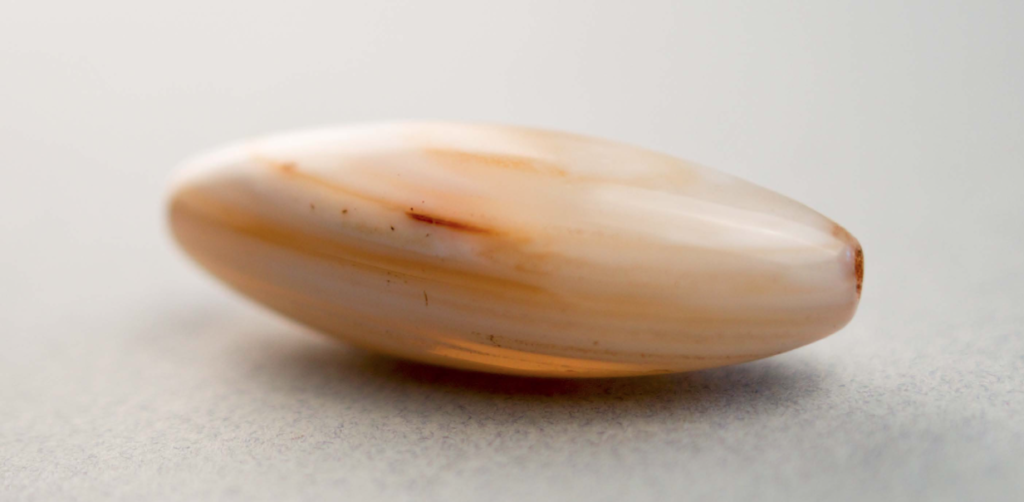 DS: I started looking for the beads and collecting them when I moved to Africa and it was not an easy endeavour. At the same time, I was collecting specialised literature to study the beads in order to be able to recognise them and estimate their age and value. African trade beads have been carefully preserved as family treasures transmitted from generation to generation. Nowadays, they are getting more and more rare and difficult to find. I got to know some passionate collectors who put me in touch with bead merchants. I was also systematically scrutinising many African markets and every now and then I was lucky enough to come upon an unexpected treasure hidden among trifles.
But how did a bead collector turn into a jewellery designer?
DS: The timeless beauty and mystery of these ancestral beads irresistibly inspired me to use them as precious raw material for my creations. Each genuine hand-made bead used in Déesse by DS pieces is a unique miniature work of art with its own story and its secrets. For me it was like answering the calling of the beads themselves to be assembled together in a very particular and unique way in order to give them a new life. Centuries old and still young, these beads have travelled between lands and continents. They have been admired, desired, purchased, exchanged and worn by hundreds of women and men. And now they have become something entirely new in the hands of a contemporary designer.
What is the philosophy behind your brand?
DS: More than an exclusive fashion object, every Déesse by DS piece is a symbolic journey through time and space, a tribute to all never-to-be-known artists who produced the beads and all never-to-be-met persons who enjoyed their beauty and meaning. I juxtapose antique and ancient with vintage and modern elements in playful compositions with the intention to create audacious fusion pieces of jewellery, which are at the same time fashion and collectors' items.
afrolifestyle: Thank you for the interview.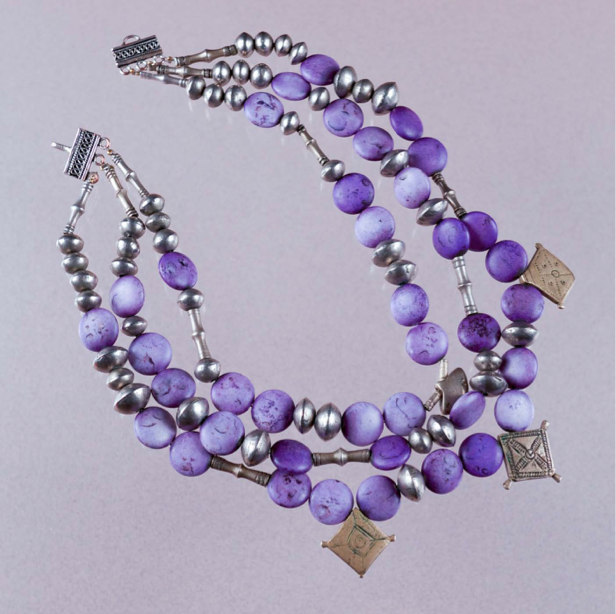 Déesse by DS jewellery combines ethnic spirit and urban sophistication, old-fashioned glamour and ultramodern chic, into highly symbolic wearable art objects.