Aissa Dione is an award-winning Senegalese textile designer whose textiles have set the standard for African luxury products. A pioneer of West Africa's contemporary textile industry, Aissa Dione combines traditional techniques with modern ones, adapting the old to suit the demands of contemporary lifestyles.
She began her workshop in 1992 and sought to modernize traditional Mandjaque weaving with contemporary colours, patterns and locally-sourced raw materials. Her efforts resulted in sophisticated designs that have been commissioned by well known discerning designers and fashion houses.
Aissa Dione Tissus | Impressions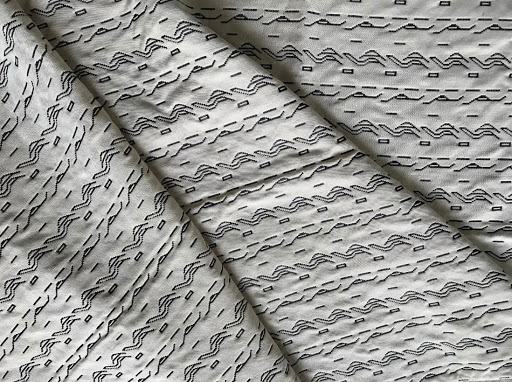 Representing the culture of West Africa
West Africa consists of the countries located to the south of the Sahara desert. It has been a flourishing center of trade for gold and salt since ancient times. One of the first kingdoms built here was is 1000 B.C along the Guinea coast by Nok culture. From 1st century AC to 3rd century AC, the Ghanaian kingdom flourished in the southeastern region of current Mauritania and western parts of Mali. Until the 16th century, many kingdoms such as the Mali kingdom and Songhai kingdom were founded, flourished, and deceased in the history of West Africa.
The woven textile culture has existed in West Africa from ancient times. It has its roots in the hand-woven textiles of ancient Egypt. The few available records show that there was a tradition of weaving in the Kante culture from around the middle of the 15th century. Hand-woven textiles have been used for ceremonies, and are considered spiritual object. These textiles were woven by only a select group of people hence they were precious as such, and were used as money, and as a representation of wealth.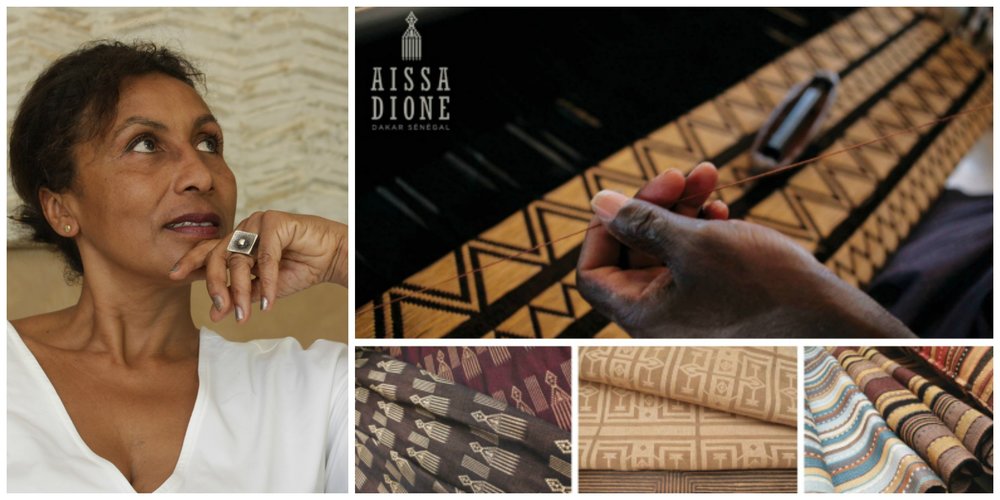 In Senegal, there has been hand-woven textile tradition in Manjack people who emigrated from Guinea-Bissau. 27 years ago, a French and Senegalese artist and designer, Aissa Dione, who exists at the crossroad of two cultures, started a workshop with one of the last remaining groups of these craftsmen and a single hand-weaving machine of Manjack weaving; thereby creating Aissa Dione Tissus.
Fabrics
She has applied the technical knowledge she acquired trough her study in fine art, to the traditional hand weaving. Working along with these craftsmen, she widened the width of the textile which was traditionally only 15cm – 20cm, to 90cm -140cm to make it commercially viable.
In addition, she adopted a sophisticated color palette and developed newer patterns for the textile, while improving the quality of the traditional raw materials such as cotton and raffia. All of this mixed with her innate artistic sense and design knowledge now gave the Manjack weaving an added nobility, brightness, and opulence. This propelled Manjack weaving to new heights of success as a textile for decoration and furniture upholstery.
Impressions II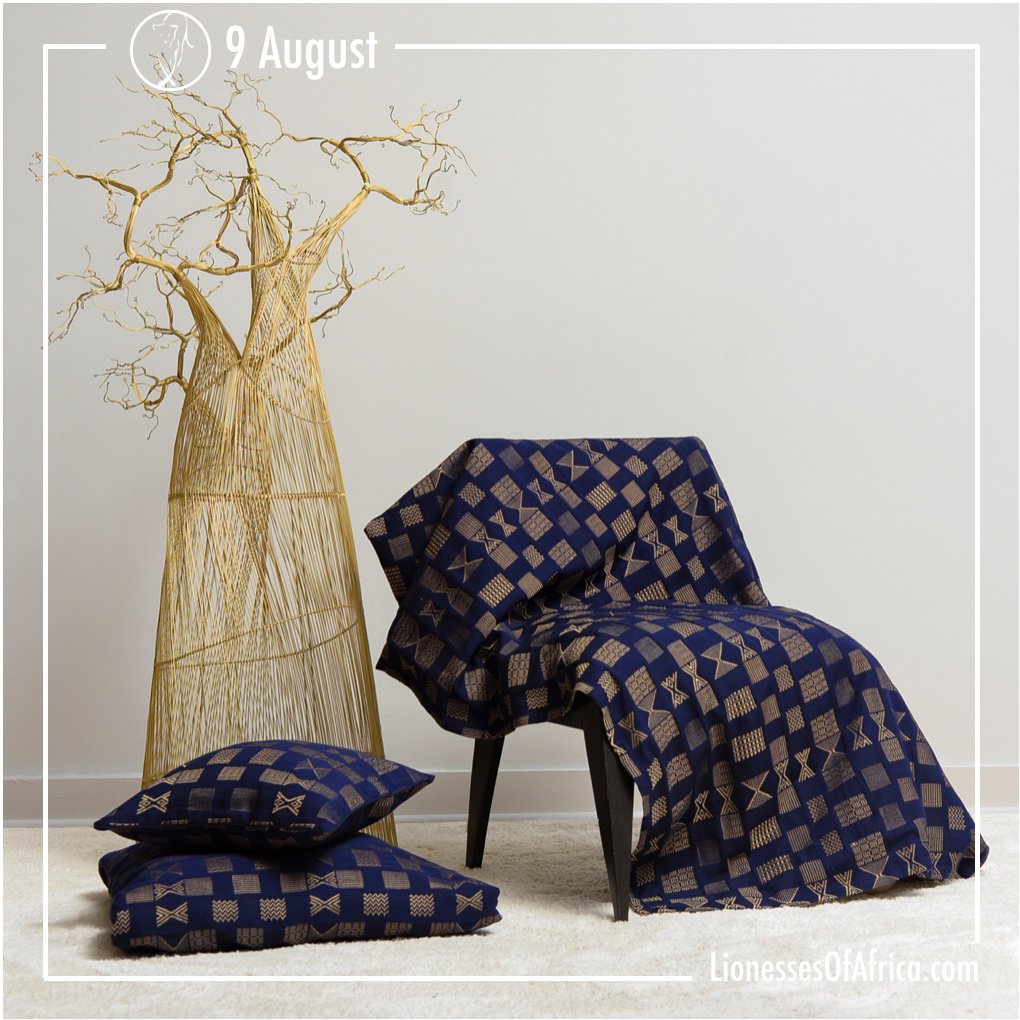 Aissa Dione Tissus has today grown to be a largely successful atelier, with about 40 machines, 80 people on staff; and has received orders from the likes of Hermès, Fendi Casa, and other renowned designers like Jacques Grange, Christian Liaigre, Peter Marino. Nowadays in Africa where these fabrics were imported, it shows that the continent is rich in materials, the know-how of textiles. Aissa Dione Tissus utilizes the best materials, the skills, and knowledge that is originally from West Africa, while at the same time being to adapt to the industrialized nature of the Western world. Aissa Dione's vast knowledge of the local textile industry, and her ability to collaborate with a large number of notable artists from around the world, have created new designs that have led Aissa Dione Tissus to be one of the few real success stories from Senegal.
That said, the hand-weaving tradition has been steadily decreasing for a number of years. Aissa Dione has been actively working with the government of Burkina Faso and Togo to develop and save the existing weaving cultures by creating sophisticated designs, improving quality, and training the weavers in order to propel those traditional weaving arts to the heights of textile for the commercial use while maintaining the uniqueness which each culture has.
Saving an ancient craft
Aissa Dione | TEDx Sandaga